Should You Buy A Home In Toronto in 2020?
Should You Buy A Home In Toronto In 2020?
Toronto is in the early to mid-stages of becoming a dense metropolis. With this comes profound assurance for homebuying.
Within the GTA, Toronto's population is projected to rise from 2.96 million in 2018 to 4.27 million in 2046, an increase of 44.5 percent, somewhat faster than the provincial growth rate. The Greater Toronto Area (GTA) is projected to be the fastest-growing region of the province, with its population increasing by 3.4 million, or 49.6 percent, from 6.8 million in 2018 to over 10.2 million by 2046. The GTA's share of the provincial population is projected to rise from 47.8 percent in 2018 to 51.8 percent in 2046.*
Talk with recent Toronto homebuyers and you'll hear a mix of experiences. Some have struggled with emotional bidding wars and unaccepted offers, while others are the benefactors of equity windfalls. And then there are the rare first-time buyers who've managed to seize whatever's left of the 'owning a home DREAM'.
Not so long ago, as Toronto began shedding the Great Recession dip of 2008 (home prices rose as quickly as they dropped within 4 months) , the question of whether it made sense to buy a home for yourself in Toronto was, in many cases, a no-brainer. Values seemed destined to appreciate for those that could afford, or who wanted to, take advantage of dropping mortgage rates. And in the vast majority of the city neighbourhoods, especially the central core, home values have gone way up!
After a decade of economic upswing, home values rising, and mortgage interests rates on the decline, you may be asking yourself whether it's a smart move to buy property now.
*Data provided by the Government of Ontario, Office of Economic Policy
1. City Population
As Toronto continues its densification comes profound assurance for homebuying.
The Toronto and GTA population is expected to increase by 44.5% through 2046. This increase in population drives demand for housing...whether it be ownership or rental.
Based on population growth and housing demand there appears to be an advantageous opportunity now to buy a property with the backing, for years to come, that the population will outpace housing growth creating a likely stable investment in real estate.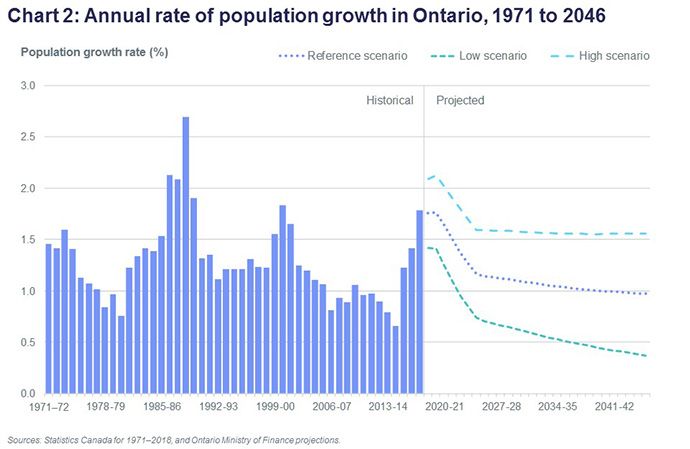 2. Economic Indicators
When considering the most important factors in considering whether or not to buy a home, all of the leading market indicators point to a resounding "BUY!"
The overall robust Canadian economy has resulted in consistently high consumer confidence index numbers, which is important to support the housing market. These factors work in unison to build a solid foundation for current home values and continued expected rates of appreciation, making this an extremely opportunistic time for potential buyers to enter the real estate market.
BOTTOM LINE: Consumer confidence in the housing market indicates now is the time to buy a home
3. Mortgage Rates
One of the greatest driving factors of all are the near-record-low mortgage rates. On March 4, 2020, The Bank of Canada lowered its target for the overnight rate by 50 basis points to 1.25 percent.
Shortly after the major banks and alternative lenders have dropped their mortgage rates to remain competitive.
As of March 5, 2020, I have seen from my various mortgage professionals with access to variable rates as low as 2.35% and five year fixed rates as low as 2.59%.
It is expected that mortgage rates will remain lower than historical levels as the Bank of Canada continues to tweak the economy and respond to global conditions.
BOTTOM LINE: Based on mortgage rates now would be a time to buy a home and lock in a low-interest rate to immediately begin building your equity.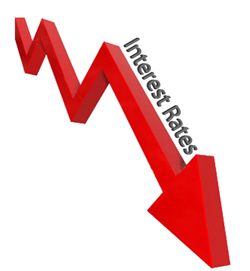 4. Personal Experience (I am a homeowner)
Okay, full disclosure here. I am going to share my personal experience. I remember buying my home in 2005 when home prices starting rising fast and then multiple bidding wars were the norm. I was very nervous. Is it the right time? Will values drop and I'll lose my equity? I jumped into a multiple bidding situation and paid at the time what I thought was a high price (truthfully it was market price and I just couldn't accept it at the time) and relied on historical data that said owning a home is still one of the best places to build wealth.
if you're a lot like me then, accepting bidding wars and being nervous is the norm today with the assurance that over time your net equity and wealth will grow regardless of short-term market conditions and fluctuating interest rates. I am glad today that I made that difficult choice and say confidently I have grown my equity more than any other investment vehicle I am invested in.
BOTTOM LINE: Are you looking to buy a 'Cannabis' stock and flip it to make money? Well, don't think about buying a home in the same way. A home is a long-term investment and historically has shown to be the best place to build wealth.
5. Toronto & The GTA
Toronto is the place to be. It continues to outgrow and outpace the nation's best-known metropolitan regions. It's consistently ranked as one fo the top cities for economic growth, transportation access (airport, LRT infrastructure), Fortune 500 companies (tech, banking, marketing & media, mining), top sports facilities, world-class educational institutions, okay weather for the most part, and the list goes on.
All qualities that make it a desirable place to live with a strong job market and growth opportunities.
BOTTOM LINE: I believe housing demand will stay strong through the Toronto and GTA as the efforts to continue to attract top talent and favourable rankings for places to live. BUY signal.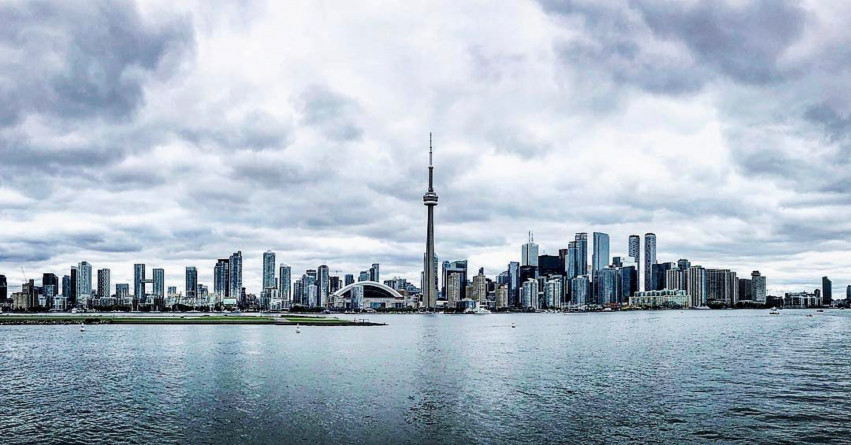 BOTTOM LINE: Why Should You Consider Buying In 2020
Beyond the hype what really matters is your goals and plans. Homeownership isn't for everyone, and it is for everyone that wants it.
The Canadian Real Estate Association has announced the national average price is forecast to rise by 6.2% in 2020 to $531,000. Average price trends across Canada in 2020 are generally expected to resemble those in 2019, with small declines in Alberta, Saskatchewan and Newfoundland and Labrador, and solid gains in Ontario, Quebec and the Maritimes.
Economic fundamentals underpinning housing activity remain strong outside of the Prairies together with Newfoundland and Labrador. The national resale housing market outlook continues to be supported by population and employment growth while consumer confidence is benefiting from low unemployment rates outside oil-producing provinces. Additionally, the Bank of Canada is widely expected to not raise interest rates in 2020 (and has just dropped them as of March 4, 2020)

Mortgage interest rates have declined, including the Bank of Canada's benchmark five-year rate used by Canada's largest banks to qualify applicants under the B-20 mortgage stress-test. Though the decline in the benchmark rate has been modest, it is helping to improve homebuyer access to home purchase financing.